Ca y est, votre potentiel futur employeur vous a donné rendez-vous? Bravo, mais on met quoi? / Your potentiel futur employer called you back for an interview? Congrats, but what to wear?
Ouais, c'est la crise, le printemps n'est pas là, il fait froid et il bruine – en tout cas à Londres – MAIS on a décroché ce putain d'entretien d'embauche. Et après la danse de la joie, la danse de la panique: je mets quoi/ça fait 3 siècles que j'ai pas passé un entretien d'embauche/j'ai plus rien à me mettre/c'est une catastrophe/AAAAHHHH! STOP. On respire, tout va bien, voilà les basiques qui vous sauveront au moins de la Fashion Police à défaut de vous assurer à 100% le poste envisagé – parce que vos fringues ne pourront jamais assurer à la place de votre cerveau.
Yep, it's crisis, spring is still not here, it's still cold and there's that rain again which is not really rain but still it's wet – well the typical rainy/not rainy London weather, BUT, you have this interview you were waiting for. After the dance of joy comes the dance of panic: what do I wear/it's been ages I didn't have an interview/I have nothing to wear/it's a catastrophy/AAAHHH!!!!! STOP. Breathe, everything is fine, here's the basics that can save you at least from the Fashion Police – but that's not why you'll have 100% sure the job, your clothes will never replace your brain.
1- On marche à plat / Flat shoes


Patent Leather Flats – &Other Stories – 65€ / £55
Oui, je sais, sur des talons, vos fesses ont l'air plus bombées, vos jambes plus fuselées, votre démarche se veut plus féline, mais à plat, vous êtes sûre au moins de ne pas vous vautrer 1/dans le métro et donc rater votre entretien pour cause de cheville foulée, 2/devant votre potentiel futur employeur. Vous serez forcément un peu fébrile, alors gardez les pieds bien ancrés sur terre.
Yeah, I know, with heals, your butt looks better, your legs look slimmer, your walk is like a cat, but with flat shoes, you're sure to not fall 1/in the tube and so miss your interview because of a sprain, 2/in front of your potential next employer. You'll be obviously not in your comfort zone already so keep your feet grounded.
2- Chic mais pas trop / Effortless chic


Chemise en soie/Silk shirt + skinny jean, Comptoir des Cotonniers – Chemise/Shirt: 145€ / £125 – Skinny jean: 125€ / £110
C'est ce que le monde envie aux parisiennes et à juste titre. Soyez classe mais pas clinquante. Pensez que si vous décrochez le job de vos rêves avec le tailleur emprunté à votre soeur, ça va être compliqué par la suite de débarquer en jean/T-shirt/baskets. Soyez classe, mais restez vous-même. Choisissez quelque chose dans lequel vous vous sentez à l'aise (on oublie la jupe trop serrée qui remonte à chaque pas), mais on évite le jogging du dimanche (oui, on s'y sent super à l'aise, mais vous êtes en quête d'un job et non de la télécommande dans votre lit/sofa). Donc: des fringues propres, repassées (votre mère a raison) et dans lesquelles vous êtes bien et vous-mêmes, mais avec un petit twist chic qui vous donnera confiance en vous.
That's why the world is so envious about Parisian girls: the effortless chic. But you can do it too. Be classy and not bling-bling (to visualise it better: think Charlotte Gainsbourg and not Kim Kardashian). Also, think about that: if you reach the job of your dream in the tailored suit of your sis, how will you explain you're dressed in a jean/T-shirt/sneakers for your first day and the others? Just be yourself and don't cheat. Choose something easy to wear and in which you feel great and confident (forget about that bodycon short dress, it will go up at each of your steps), but also avoid the Sunday jogging pants (I know it's REALLY comfortable but you're here to reach a new job, not the remote in your bed/sofa). So: clean clothes, ironed (you're mum is always right) and comfortable but also something giving you self-confidence, with that little twist of chic.
3- Pas de changement de coiffure la veille/No extreme makeover the day before

A bannir la veille d'un entretien: une nouvelle couleur (encore pire faite maison), une nouvelle coupe à laquelle on n'aura pas le temps de s'habituer, un nouveau coiffeur qu'on ne connaît pas, un produit qui promet des merveilles mais qu'on n'a jamais testé auparavant. Pour une raison évidente: vous pouvez vous planter!
Don't even think about it: a new color (worst a home-made one), a new hair cut – you won't be used to it, a new hairdresser you don't know, a product promising magic but you never tried before. The reason is obvious: you can fail all of these!
4- Portez votre culotte porte-bonheur/Wear your lucky pants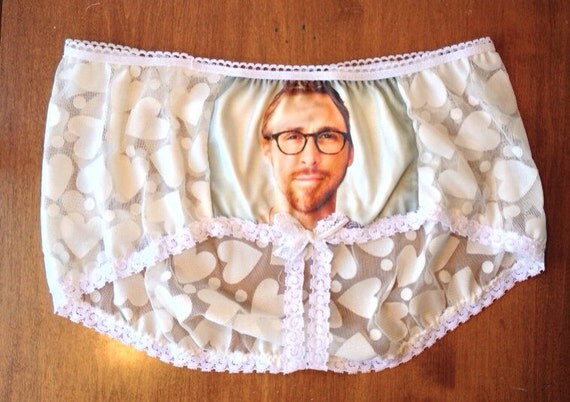 Parce qu'on a toutes une culotte porte-bonheur et qu'on a bien le droit d'être superstitieuse.
Because we all have a lucky pants and you're allowed to be a bit superstitious.